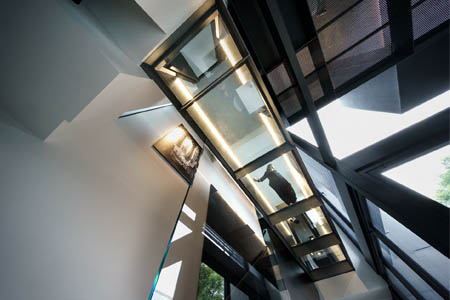 the local project
January 14th, 2019
David and Jacqui Wagner were interviewed as part of The Local Project's video episode on the Prahran Residence. The interview ranged from how the project commenced, the challenges of such a tight site to the project's design attributes and what we love about being architects. It was great to talk about the project and spend some time in the completed house, narrating its genesis and being impressed by how it is being cared for and how the landscape planting has come on since completion!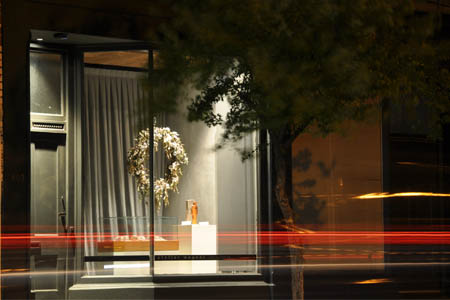 christmas in brunswick street
December 17th, 2018
Our first Christmas in Brunswick Street studio has been signified by a large Christmas wreath festooned by aromatic Australian eucalyptus branches and leaves hung in the shopfront window. We wish everyone a great Christmas, a relaxing and enjoyable break, and we look forward to working with our clients, consultants, builder and suppliers on exciting projects starting and being completed in 2019.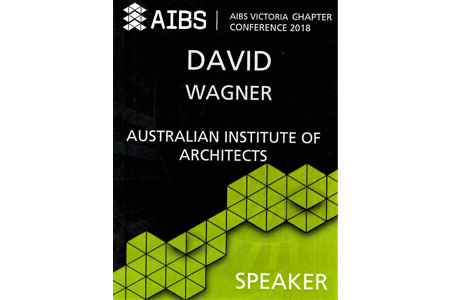 australian institute of building surveyors lecture
September 13th, 2018
David Wagner was a guest speaker at the AIBS Victoria Chapter Conference of 2018, representing the Australian Institute of Architects. David spoke about the role of Architects in a Changing Building Regulatory Environment and in particular the role of the Architect in leading the design and consultant team through the entire construction process, the rapidly changing domain of construction systems and how their use should be regulated, as well as the recently published Shergold & Weir 'Building in Confidence' report and how its 24 recommendations are considered by the AIA, discussing specifically recommendation 13: responsibility of design practitioners.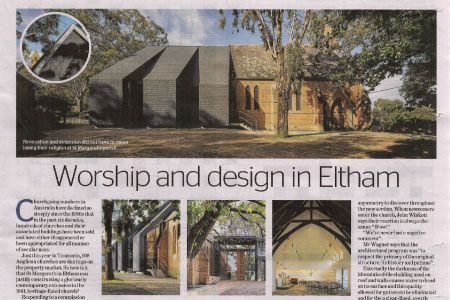 st.margaret's in the age
August 19th, 2018
St.Margaret's Eltham featured in not just one, but two articles in the Age: one by Stephen Crafti in Saturday's Commercial Age 'Shingles reshape historic Eltham church' featured a discussion on how the project fitted into the architectural heritage of the site while Jenny Brown's article 'Worship & Design' in Sunday Age discussed the scheme design in the context of the brief and parish life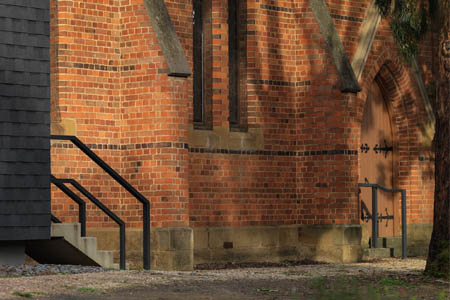 eltham historical society guest lecture
August 8th, 2018
David and Jacqui presented the scheme for the extended worship space, new foyer and refurbished parish centre to a full gathering of Eltham Historical Society. The lecture placed the project in the context of the site's history, other work of the original church's architect, Nathaniel Billing, Early Gothic Revival architecture and the architectural development of tectonic elements such as the roof structure and fenestration in regard to the original church. The lecture discussed initial alternative strategies for the project, traced the development of the scheme, its integration into the existing buildings, partial demolition, construction and then the final built outcome as photographed by renown architectural photographer Trevor Mein.