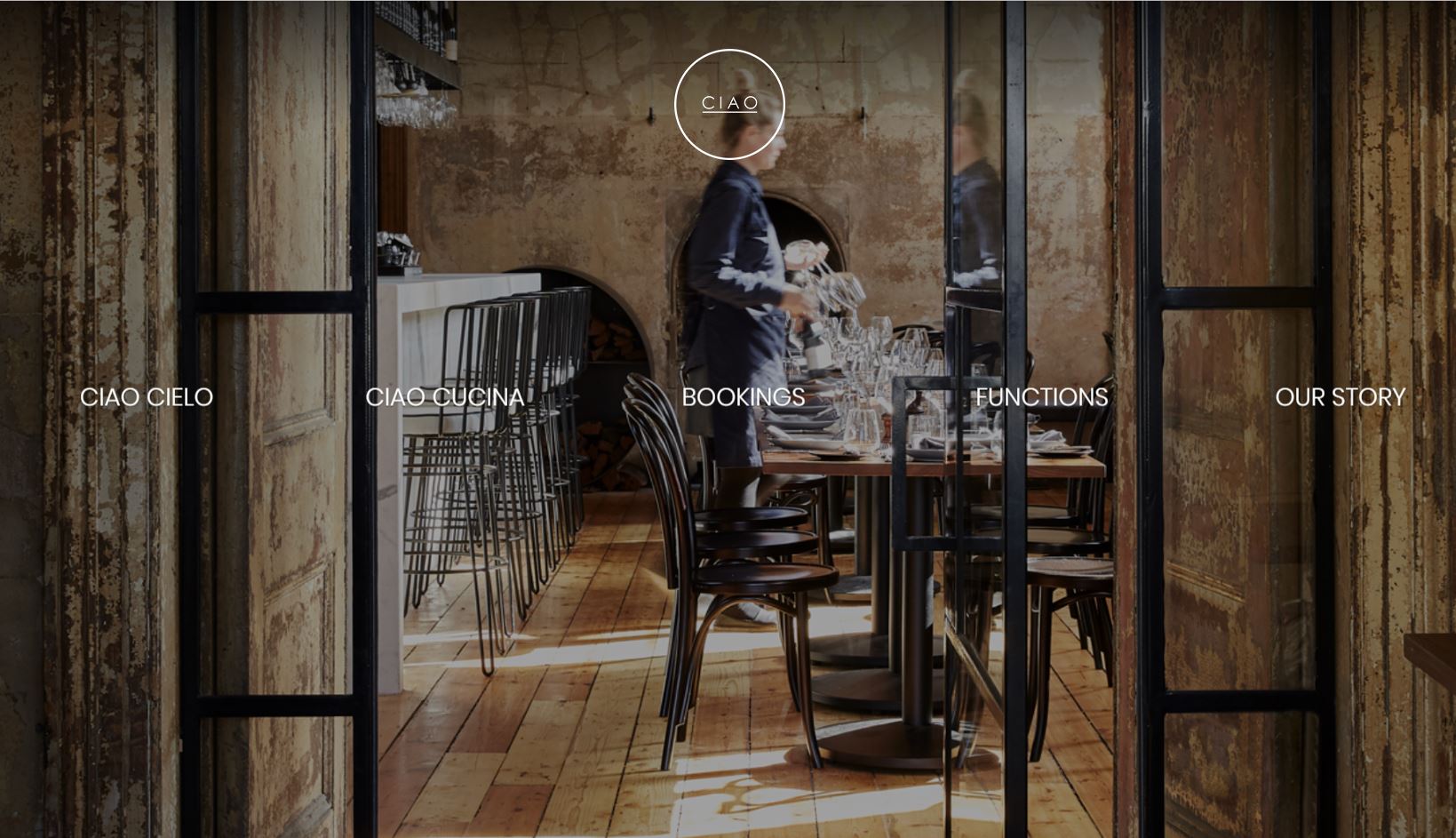 opening of ciao celo
April 29th, 2018
After an intense seven month construction programme during which time the restaurant continued to operate throughout except for the final two weeks, Ciao Cielo's fine dining restaurant has opened up in JJ Clark's 1860 refurbished and extended Port Melbourne Courthouse with a wedding reception as the first event! The project refurbished the existing courthouse with a new porcelain lined bar with suspended fine steel framed drinks rack over, banquette seating, new lighting and audio system supported by an extension with large commercial kitchen, cold kitchen, cool stores, scullery, amenities and the establishment of the new Ciao Cucina with its wood fired pizza oven. https://ciaocielo.com.au/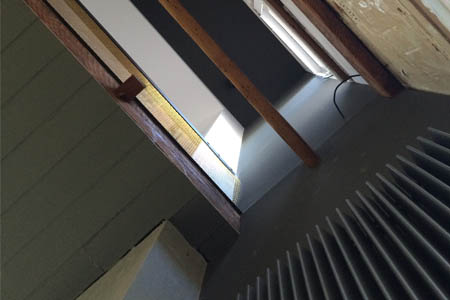 new studio
March 12th, 2018
Atelier Wagner has moved to a dedicated studio space at 503 Brunswick Street, North Fitzroy. The telephone number remains the same. More workstation space in a clerestorey lit, bright and airy first floor studio with exposed heritage beams and a beautifully cement rendered reinterpretation of the original shopfront serving as a large multipurpose conference room will enhance the practice's operation and pave the way to an exciting future. A two storey articulated abstract cartographic acoustic screen stretching from studio to conference space places the practice firmly in North Fitzroy!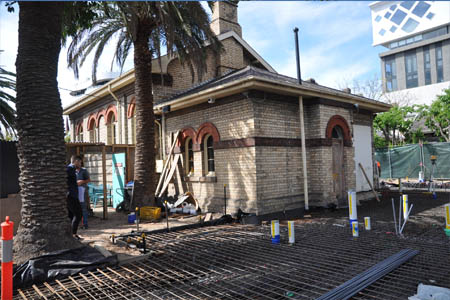 courthouse dining
November 21st, 2017
Preparation is well underway for the pouring of the concrete slab for the new Ciao Cielo restaurant in Bay Street, Port Melbourne. The original JJ.Clark designed 1860 Port Melbourne courthouse building, with its beautifully detailed polychromatic brickwork cladding and slate roof, will continue to host patrons with its sublime dining hall, while the extension will provide state of the art support facilities, centred around a large kitchen facility with wood fired pizza oven. The project will also enable better integration and development of the outdoor areas characterised by their mature Canary Island palms.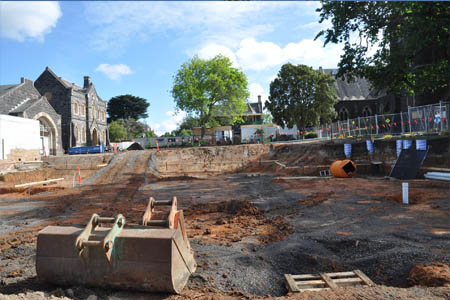 mixed use centre
October 31st, 2017
Solid red clay has been revealed through excavation of this site in preparation for the new mixed use centre for Holy Trinity, Kew. The project steps down the site to provide grade access at the lower two public levels for cafe, retail, medical clinic, parish offices, parish halls, children's zone and seminar centre while the upper two levels house private apartments. The project is the culmination of many years of planning and will close the chain of bluestone clad and slate roofed nineteenth century structures to finally formalise the scenic church green. The project will continue the commercial strip of High Street and connect with the mature oak canopied church forecourt.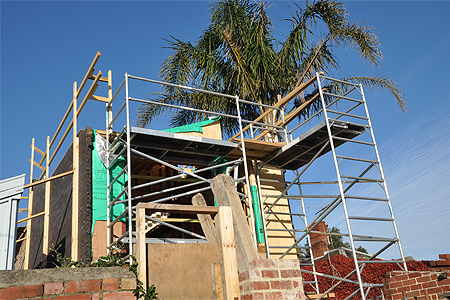 copper cloaked terrace
May 11th, 2017
Framing is complete to this two storey extension to a Victorian single fronted terrace house in North Carlton and cladding has commenced with earthy terracotta toned dry pressed bricks in tandem with recycled bricks forming the external walling. The roof is populated by a myriad of rooflights and lanterns, later to be clad in copper, that draw daylight inside to cascade through the house